By Jim DiUlio, Chair of CSPN
Tuesday, May 29, 2018 
May brings milestones for families across the nation – college students finish their spring semester, high school seniors make their final college decisions, and young scholars continue to pursue their higher education hopes and dreams. As students embark upon a new and exciting chapter of their lives, I can't help but share in families' excitement!
While all parents want their child to succeed, they are often faced with financial challenges when trying to keep up with the costs of a higher education. Ideally, no child would choose a college based on their finances, however student loan debts can be a major factor in their decision.
May 29th is National 529 College Savings Day, a time to raise awareness about the importance of saving for college, specifically through 529 college savings plans. Not only are 529 plans simple and flexible to use, but they offer numerous benefits. Any amount saved in advance will help lower future college costs.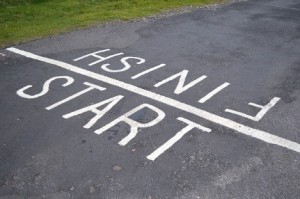 To help celebrate, I encourage all those to open a 529 account if you do not have one already. States across the country are holding activities to promote 529 plans and educate parents about college savings. From contests, giveaways, events with local sports teams and museums, to scholarship opportunities, there are lots of creative and fun ways to get involved! Check out CSPN's interactive map to see what your state is doing for 5/29.
If you haven't opened a 529 plan yet—there isn't a better day to do so. Take advantage of the information and activities on offer across your state. My advice to you is simple – just start. No matter the amount, putting money toward your loved one's future will set them on the road towards their higher education goals. If you're interested in learning more about saving for college and 529 plans, visit the CSPN website at CollegeSavings.org and follow CSPN on Twitter and Facebook.
About the Author
Jim DiUlio is Chair of the College Savings Plans Network and Director of the Wisconsin 529 College Savings Program. He is also the investment officer for the state's direct-sold Edvest plan, and the Tomorrow's Scholar plan, available through financial advisors and fee-only planners.