By Mary Anne Busse, Managing Director, Great Disclosure LLC
October 16, 2018
It's October, so you know what that means: pumpkins, trick or treating and scary activities! Believe it or not, there are lots of folks who love to be scared — whether it's someone popping out from behind a bush or the latest horror movie, Americans love to be scared. Sociologists say that fear can release endorphins, making you feel good! Call me a chicken, but I'll take a musical over the latest horror movie any day!
What's not so scary is the College Savings Plan Network's recently released Mid-Year Report. It's packed full of some impressive numbers regarding college-saving. For example, total assets in 529 plans nationwide have reached a staggering $328.9 billion with a total of 13.6 million accounts open. The first half of 2018 alone saw a total savings increase of $9.8 billion. It's great to know that millions of American families have a plan to save for college.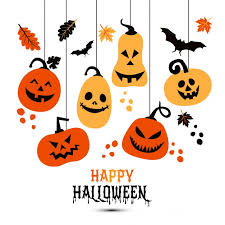 Impressive numbers, but what about those not saving for college? According to Sallie Mae's How America Saves for College 2018, 44% of college non-savers feel overwhelmed, 29% feel annoyed or angry and 28% feel anxious about saving for college.  I get it.  Before I started saving for my daughter, I identified with other non-savers. Researching which plan to choose or how much to save can be a daunting task. But CSPN has an online tool that allows you to easily compare different plans. You can compare state tax benefits, investment options, other benefits and fees.
Once I took the plunge and opened a 529 plan account, all the anxiety and annoyance disappeared. So take a look at CSPN's Mid-Year Report for some not so scary Halloween fun and finish up your college savings planning. That way, you can leave the scaring to some good, old-fashioned Trick-or-Treaters and spend your free time carving a pumpkin instead of worrying about college savings!
About the Author:
Mary Anne Busse is the Managing Director of Great Disclosure LLC, a full service strategic consulting firm dedicated to the 529 and ABLE Plan marketplaces. Great Disclosure represents 529 and ABLE Plan administrators on all aspects of 529 Plan and ABLE administration, marketing, and operations and is a registered municipal advisor.