October 6, 2022
The start of autumn is nothing short of sublime. In addition to welcoming back the crisp morning air, rainbows of radiant fall foliage, and dozens of varieties of freshly harvested apples, it also signals the return of some of my favorite acronyms: PSL, MNF, and of course — FAFSA! 
FAFSA!? I've heard of this, but why is it so important?
The Free Application for Federal Student Aid® (FAFSA) is your student's key to unlocking financial assistance for higher education. It is a critical tool for many students since most families cannot fully fund a college education out of savings, much less out of pocket. The good news is that various federal, state, institution, and private donor-provided assistance programs are available to support students that can help minimize the need for costly student loans. And in most cases, the FAFSA is the starting point for accessing such aid. 
Okay, I'm listening, but who should fill out the FAFSA?
This one is easy—every graduating high school senior and/or anyone considering pursuing higher education in the coming year!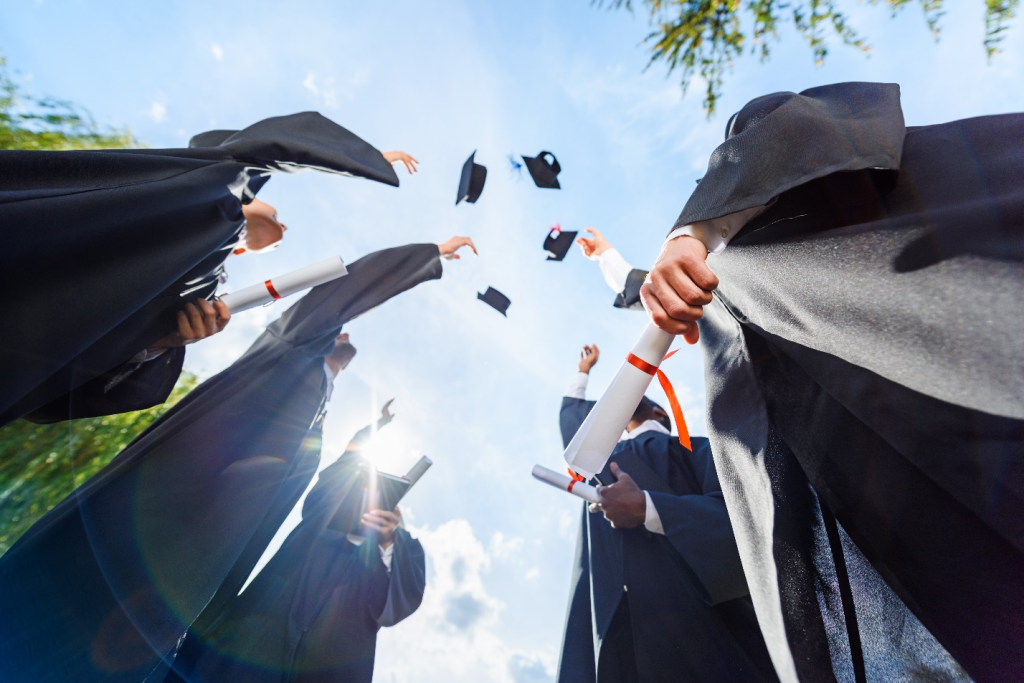 Sure, that SOUNDS good, but I've heard it's complicated, and I don't think we'd qualify for financial aid. Why bother?
Unfortunately, many families do not complete the FAFSA, even those most likely to qualify for aid. For example, my home state of Washington offers one of the country's most generous and inclusive state-level financial aid packages and ranks 49th in FAFSA completion rates, with only about half of graduating seniors completing a FAFSA each year. Further, a recent nationwide study shows that high school graduates left upwards of $3.7 billion in Pell Grant dollars on the table for the 2020-21 academic year. 
So what is holding families and students back from completing this valuable exercise that could net them thousands of dollars in assistance? The U.S. Department of Education notes several factors, including that families may think they won't qualify for financial aid and/or that the application process is too burdensome. While it is true that the financial aid process can be tricky to navigate and not everyone will qualify for aid, it is nonetheless essential to complete the exercise to ensure you are not missing out—especially since there is no cost to complete the FAFSA. If you need guidance in completing the form, talk with your school counselor and keep an eye out for financial aid information nights.  
Fine, I'll do it, but when should I file the FAFSA?
The earlier, the better! You can apply now for aid for the 2023-2024 academic year, as the window for submitting the FAFSA reopened on October 1. And the sooner you get your application in, the better your chances of securing the maximum award(s) available to you, as many states and schools have limited aid available and provide it on a first come, first serve basis. Check when the deadlines are for your state and/or school.
This all sounds great, so maybe I don't need to save for college, after all, right?
Not so fast! I would be remiss if I didn't address two other common FAFSA myths we repeatedly hear in the 529 world that tend to crop up much earlier in a student's academic journey:
"I think we might qualify for financial aid, so why bother saving?"
and
"If I save for my student's college, it will prevent them from receiving financial aid in the future."
These two myths contribute to a mindset that saving for future education expenses is, at best, not worth a family's time or, at worst, will actually hurt them in the long run. The reality is that most families will rely on a combination of efforts to pay for school. Just as most families won't be able to cover everything out of pocket, they also won't be able to get financial assistance for every expense. Additionally, for families concerned that saving will prevent them from accessing financial aid, it's important to know that savings in a 529 plan have only a minimal impact on determining eligibility. It certainly will NOT prevent your student from accessing financial aid.  
Let's go!
So if your student is just beginning their academic journey and you are considering saving with a 529 plan, or if they are nearing high school graduation and you are wondering if you need to fill out the FAFSA, the same advice rings true—don't delay, act now!

About the Author
Luke Minor is the Director of Washington State's College Savings Plans (WA529), which include the GET Prepaid Tuition Program and the DreamAhead College Investment Plan. Since 1998, tens of thousands of students have used more than $1.7 billion of their WA529 savings to attend colleges in all 50 states and at least 15 foreign countries. In his free time, Luke enjoys getting outside to hike, ride bikes, and even splash in a puddle or two with his wife, wild toddler, and young-at-heart dog.