By Rachel Biar, Chair of the College Savings Plans Network and Assistant Nebraska State Treasurer, NEST 529 Savings Plans
October 11, 2022
Every quarter College Savings Plans Network (CSPN) requests updated data from our members on their 529 programs. This data includes how many accounts are open and how much is being invested. While likely cumbersome for our members to report regularly, CSPN values the ability to be a source of 529 plan data nationally.  
As of June 30, there are more than 15.92 million open 529 accounts nationally, and over $412.48 billion has been invested. CSPN is also proud to recognize that over 252,000 accounts were opened in the first six months of 2022. Americans realize the value and purpose of long-term investment savings available in 529 accounts. Not only are more people opening 529 accounts, but they are committed to automatic contributions to the accounts. 38% of 529 accounts are currently receiving automatic contributions. The recently released data can be viewed here.  
With investments fluctuating in 2022, it is easy to look at the newly released data and draw some concerns for 529 plans and investment options. While more accounts were added nationally, the amount of money saved has decreased. However, I would like to point out that 529 savings plans provide opportunities to set oneself up for success in investment downturns.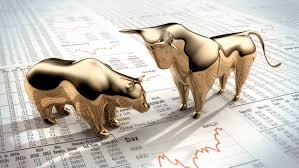 Investing in year-of-enrollment or age-based portfolios helps to weather market volatility. These investment options are designed to fit particular investment time horizons. 529 plan contributions are invested based on the anticipated time to college enrollment or the age of the beneficiary. They will typically be invested more heavily in underlying equity investments when the beneficiary is younger and more heavily in fixed-income and money market investments as the beneficiary nears enrollment in college. As the beneficiary gets older, the portfolio will shift to become more conservative.
We cannot control the markets and economy; however, we can control how much we save and the diversification of our investments. Investment professionals suggest focusing on your risk tolerance or comfort level, the long-term savings strategy, and staying the course. When markets get rocky, it's tempting to take action. But that may only disrupt long-term goals. It continues to be a good idea for account owners to periodically assess their investment choices with their time horizon, risk tolerance, and investment objectives in mind. Speaking to a financial professional for anyone who is uncertain as to next steps is also an option. I would also encourage reading about the available investment options in your plan's Program Disclosure Statement or online in the investment section for more information as well.
Families' financial goals for their children and grandchildren's education remain the College Savings Plans Network's (CSPN) core mission in good economic times and bad. As a part of that mission, CSPN prioritizes equipping 529 plan participants and the public with the information and tools they need to minimize student debt for the next generation. In situations like those we've experienced in 2022 with the markets, that can mean staying the course and focusing on children's long-term and boundless dreams.
Investors who focus long-term, stay the course, do not jump in and out of the markets, and who consistently contribute are those that have the potential to be rewarded over the long term. Remember and focus on the big picture—especially during unpredictable market periods.
Based on the recent CSPN data, more Americans are keeping that important focus top of mind for their loved ones and are saving for education. That is something everyone can celebrate! To see the past data, visit https://www.collegesavings.org/529-plan-data/. 
About the Author
Rachel Biar is Chair of the College Savings Plans Network and the Assistant State Treasurer for the Nebraska 529 College Savings Program. The Nebraska Educational Savings Trust (NEST) provides four plans: NEST Direct College Savings Plan, the NEST Advisor College Savings Plan, Bloomwell 529 Education Savings Plan, and the State Farm 529 Savings Plan. The Nebraska State Treasurer serves as the Program Trustee. Union Bank & Trust serves as the Program Manager, and all investments are approved by the Nebraska Investment Council. Families nationwide are saving for college using the NEST 529 plans, which have $7.1 billion in assets and more than 296,000 accounts. Visit NEST529.com and treasurer.nebraska.gov for more information.