By Young Boozer, Treasurer, State of Alabama and Chair, CSPN
September 6, 2016
As this is the "back to school" season of the year, whether it's to kindergarten or college, CSPN recognizes September as College Savings Month in an effort to increase awareness among families about the importance of saving for their children's higher education expenses.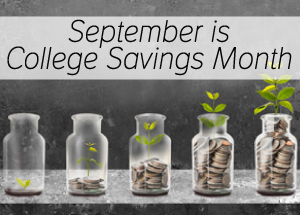 College Savings Month is a time for families to consider the value of higher education. It is vital for parents to realize how much a college degree can impact a child's life.  A Pew Research Center report from 2014 showed the following:
"Among a group of Millennials (those born after 1980) studied who usually worked full-time in 2012, those with at least a bachelor's degree had median annual earnings of $45,500, well over the medians for people with only some college ($30,000) or a high-school diploma ($28,000).  That gap has widened over the years and across the generations: In 1965, when the members of the Silent Generation were 25 to 34 years old, median earnings for high-school graduates were 81% of those for college graduates; in 2013, among the Millennials, it was 61.5%."
In addition to the impact a college degree can make on one's income, the college experience also helps prepare one for life.  You too can make an impact on someone's life by setting up a 529 fund for a child, a grandchild, nieces, nephews or your friend's children.  I encourage you to watch this video to see the impact the gift a 529 account can make on a family's life:
I challenge you to impact a child or grandchild's life today.  Check with your state's plan provider about the benefits of its plan.  Check with your employer to see if they offer payroll deductions for 529 plans.  Ask family and friends to make gifts to a child's account for birthdays or holidays.  All of these are easy things to do that will make an impact on a child's life.
Education is more than just schooling.  It is the gateway to a limitless future.  A step forward into making a difference – perhaps even the difference – in what's next for us all.  They're here.  And they're ready.  Right now.  Today.  Take the challenge!
About the Author: Young Boozer, Treasurer, State of Alabama and Chair, CSPN
He also serves as chair of the board for Alabama's Prepaid College Tuition Program (PACT) and Alabama's 529 college savings program, CollegeCounts. CollegeCounts has experienced growth of 81% in assets and 42% in number of accounts since Mr. Boozer began his first term in January 2011.