By Renée Hicks, Marketing Specialist for Georgia's Path2College 529 Plan (P2C)
March 29, 2013
It's that time of year again.MARCH MADNESS!! There is nothing like some good old friendly competition along with rival schools going head-to-head.
Not only are thoughts about our favorite college team and whether they will make it to the Final Four running through our minds, but many will also begin thinking about their loved one possibly attending one of these colleges one of these days.

College basketball is a big deal in Atlanta this year. The men's Final Four tournament will be held here next week. People will gather across the nation to watch these top teams battle it out.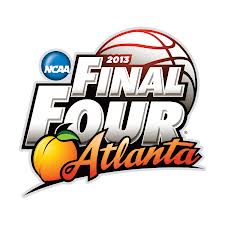 What if saving for college was more like March Madness-a competitive spirit that strives to hit your savings goal and the drive to make it to the championship game (seeing your loved one off to college). Picks, screens, free throws, and three-pointers to score points and run up the score on your opponent. Brackets for each year showing your savings victories! Constant excitement would be in the atmosphere from hitting your savings goals – their freshmen year of college.
You put everything you've got into making a win happen in the championship run. All the blood sweat and tears from years of hard work and training put to work for that final moment. That final time playing between those white lines and then to cut down the nets with the final victory. What if?
Victory is what it all comes down to. Whether it's saving for college or becoming a National Champion, they both have the same goal in mind- getting a college education. In March Madness, only one winner will be crowned in Atlanta. With a college savings plan, everyone can be a winner.
---
About the Author:
Renée Hicks serves as the Marketing Specialist for Georgia's Path2College 529 Plan (P2C). She joined the Path2College team in August 2008 and assists with all marketing projects, specializing in social media marketing.

 

She facilitates all online marketing initiatives which include blogging, Facebook, Twitter, YouTube and Pinterest. Since joining the P2C program she assisted in helping the Plan assets grow to over $1.3 billion. Additionally, Renée also serves as a member of the CSPN National Communications Committee.