By Betty Lochner, 529forCollege Liaison
"An ounce of prevention is worth a pound of cure" – Benjamin Franklin.
This holiday season, give the gift that kids won't break, outgrow or lose interest in. Give an "ounce of prevention" 529 gift card to help minimize a child's potential student debt. And, while you're at it, enter to win a $500 Gift of College gift card that can be used toward any 529 college savings plan here.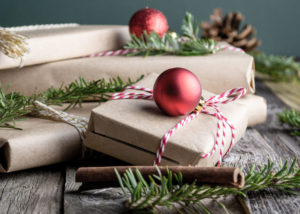 Let's face it. We all want the best for our kids. So, instead of new toys, what if you put that money into their 529?
Consider this:
American parents are expecting to spend an average of $1,711 during the holidays this year, according to a Rubicon poll, compared to $1,383 in 2015.
And, their kids are the lucky beneficiaries: The survey (from 2016) indicates that parents spend $495 per child during the holidays, up 25% from the year before.
Little by little, your contributions can add up in a big way toward saving for college.  An ounce of prevention can truly help cure future student debt.
                                                              $14,407.07
That's how much you could save over 18 years if you put the average amount of money spent on a child during the holidays ($495) into a 529 college savings plan every year instead.
Through our first- national awareness campaign, the College Savings Plans Network (CSPN) is giving away our own Ounce of Prevention to four lucky winners – and just in time for the holidays.
Twenty-nine states have banded together to take on the student debt crisis through this national awareness campaign. The 29-state alliance involves 46 partners including state treasurers, higher education agencies, financial service firms and other state officials. The public-private partnership was formed on the basis of increasing awareness of 529s.
The aim of the campaign, led by CSPN, is to limit college debt for new generations by helping families plan ahead for higher education costs.
The only thing better than giving the gift of prevention this holiday season is winning it. So be sure to enter the drawing for a $500 Gift of College gift card. We are accepting entries until 11:59 p.m. CST on Dec. 31, 2019. For official rules, click here.
Follow the link to enter 529forCollege.com/holiday.
A special thanks to our presenting sponsors for the Ounce of Prevention Campaign: