By Jim DiUlio, Director, Wisconsin 529 College Savings Program
November 13, 2018
With Thanksgiving right around the corner, before we know it the holiday season will be in full swing. In the weeks ahead, our families will gather to give thanks and celebrate — but before these cheerful reunions, we must face the challenge of choosing the perfect gift for everyone on our list.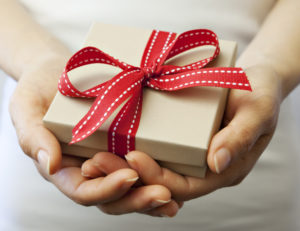 Luckily, selecting a gift for each child on your list doesn't have to be a chore. This year, give the gift that has a lifelong impact – a contribution to their 529 college savings plan.
Unlike many other gifts, a 529 plan contribution will only get better with time. A child will not tire of their 529 plan, and as they grow, so will their college savings. No matter the child's age — from a newborn to a high school senior, and no matter the sum, the gift of a 529 plan goes a long way. Best of all? A 529 plan contribution sends the message that you support their academic future.
Why give a 529 contribution? 529 plans have many advantages in the short and long term, and contributing to a 529 plan can even benefit your own wallet. Currently, 34 states and the District of Columbia offer a state income tax deduction or state tax credit for contributions to a 529 plan. Some even allow deductions to be taken by third parties who make gifts to an account.
529 plan earnings also grow free from federal and state income tax. In addition, the funds will not be taxed when the money is withdrawn for qualified educational expenses.
Nearly all 529 plans have convenient tools to help contributions be made to loved ones. Friends and family have the option of online gifting or purchasing 529 gift cards at select retailers.
With so many benefits to a 529 plan, you can stop worrying about finding the perfect gift, and simply enjoy the holidays. I'd like to wish everyone a happy holiday season, and encourage each and every one of you to take advantage of this wonderful alternative gift — the gift of an education.
Visit collegesavings.org to learn more about 529 plans and how to give a highly memorable gift.
About the author:
Jim DiUlio is Chair of the College Savings Plans Network and Director of the Wisconsin 529 College Savings Program. He is also the investment officer for the state's direct-sold Edvest plan, and the Tomorrow's Scholar plan, available through financial advisors and fee-only planners.