By: Ryan Betz, Associate Director of Marketing & Communications with Washington's Guaranteed Education Tuition (GET) Program
Since 1944 higher education and military service have been connected through the Servicemen's Readjustment Act, commonly known as the GI Bill of Rights. Before World War II, college, for the most part, was an unreachable dream for the average American. Thanks to the GI Bill, millions who would have flooded the job market instead opted for education. In the peak year of 1947, Veterans accounted for 49 percent of college admissions. By the time the original GI Bill ended on July 25, 1956, 7.8 million of 16 million World War II Veterans had participated in an education or training program.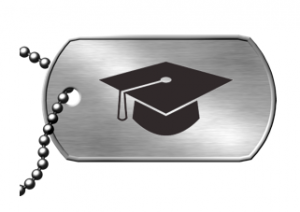 In 2008, the GI Bill was updated once again. The new law gives Veterans with active duty service on, or after, Sept. 11 2001, enhanced educational benefits that cover more educational expenses, provide a living allowance, money for books and the ability to transfer unused educational benefits to spouses or children.
As we celebrate Veterans Day this year, it is important to understand how our military service men and women have played an integral part of not only our freedoms and benefits as American citizens, but also the impact our country's heroes have had in building and enhancing the infrastructure for higher education across our great nation.
In fact when you look at the purpose and foundation for higher education in the United States it is built upon the premise of free speech and free thinking in order to create places of discovery, innovation and social progress. While most of us think of college as a place where we go to get discipline specific knowledge and applied skills to further our careers; institutions of higher education are where our citizens learn to be critical thinkers in order to create a stronger and well-balanced country where all people can flourish.
While some may argue this is an idealistic viewpoint, it is hard to deny that our country's colleges and universities have created some of the greatest scholars, innovators and philosophers of our time. These folks have revolutionized our world with new technologies, governance and policies, medical marvels and environmental saving practices. Many of these same folks have also served our country to protect the very rights afforded to us by our government and carried out by our educational institutions.
Today I am grateful to those that have served our country in our schools and our military so that we may continue to enjoy the freedoms and a life with the opportunity for new possibilities each and every day.
About the Author:
Ryan Betz is the associate director of marketing and communications for Washington's Guaranteed Education Tuition (GET) program. The program has over 153,000 accounts, with a fund valued at over $2.55 billion. Washington is unique in that their only 529 plan offered is a prepaid tuition plan.