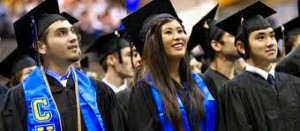 January 28, 2014
Recently, President Barack Obama and First Lady Michelle Obama issued a call to action, requesting colleges and universities, foundations, businesses, non-profits, government officials, other leaders and individuals to make commitments to help assure that college becomes a reality for more young people. The objective is to help an increased number of students afford college and graduate with the skills they need to succeed. The call to action along with some of the commitments made in response to it can be viewed here:

The College Savings Plans Network ("CSPN") remains committed to helping to expand college access by raising awareness of the need to save for college and the value of planning ahead. CSPN members administer both 529 college savings and pre-paid tuition plans. Many of these plans provide easy access to a wide range of investors through low initial and ongoing investment minimums. To make saving on a regular basis easier, most offer the ability to sign up for on-going deductions from one's paycheck or checking or savings account. Additionally, to allow others to lend a hand with the savings process, many plans offer the ability for account owners to invite friends and family to contribute to established accounts for holidays and other special occasions. Beyond this, a number of these plans offer matching grants, scholarships and other benefits as well.
CSPN members conduct extensive outreach and education throughout the United States to help families understand the value of starting the college savings process early and by doing so, to help grow children's aspirations and academic engagement. CSPN also raises awareness of the value of saving versus borrowing by helping families to understand that by saving ahead, they can reduce reliance on student loans and improve the economic outlook for graduates and their parents long after college. Lastly, CSPN's website (collegesavings.org) provides valuable information to help families get started and stay engaged.
Through the features and benefits of the plans its members oversee and the outreach and education its members provide, CSPN is committed to helping more young people get to and through college.
About CSPN:  The College Savings Plans Network was formed to promote and assist state programs that encourage families to save for their children's higher education, to foster the exchange of ideas and information within the membership, and to promote a national awareness of the value and purpose of those programs in the network. For more information, visit the College Savings Plans Network website.