State Treasurer, State of Iowa
September 10, 2012
Welcome to the College Savings Plans Network (CSPN) 529 blog.  This blog is dedicated to providing families across the nation information to help them plan for college. Saving for college is one of the most significant things families can do for their children. With the cost of a higher education rising faster than inflation, nearly every family will need to plan ahead in order to meet the challenge of paying for their child's education. My advice is to start early and save regularly. Regardless of the amount of money you set aside, if you save on a regular basis, over a period of time this can grow into a substantial amount. This may help reduce a family's need to borrow to cover educational expenses, which can help them – and their child – get through college with less debt.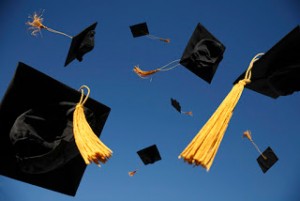 As a way to help raise awareness about saving with a 529 plan, states across the nation have teamed up to celebrate College Savings Month throughout the month of September. While any form of saving for college is better than no savings at all, there are advantages to using a state-sponsored 529 plan. Contributions and earnings in a 529 plan grow free of federal income taxes and are tax-free when used to pay for qualified higher education expenses at any eligible college, university, community college or accredited technical training school in the United States or abroad. 
Along with making a great gift for any child at any age, 529 plan contributions offer benefits for adults too. In addition to the federal tax benefits, thirty four states and the District of Columbia offer state tax deductions or credits for contributing to certain 529 plans. However, most of the states do require investors to contribute before the end of the year in order to reap the tax benefits in 2012.
Therefore, anyone interested in contributing to a 529 plan should consider doing so before the end of the year to take advantage of any state tax savings this year.
While college is an investment for a lifetime, the time to start saving is over before you know it. I encourage you to celebrate College Savings Month and start saving today for a child in your life. You'll be glad you did!
---
About the Author:

Iowa State Treasurer Michael L. Fitzgerald is the Chair of the College Savings Plans Network and the administrator of Iowa's 529 College Savings Programs including College Savings Iowa, with nearly $3 billion invested.