By Tim Gorrell, Executive Director, Ohio Tuition Trust Authority
June 2, 2020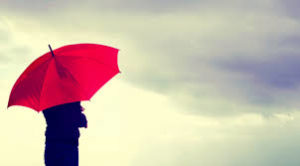 During these turbulent times, it's completely normal and natural to be worried about your savings, including your 529 account. So we join our voiceswith many others: Do not panic. Swings in the stock market are normal, and the market recovers over time. So before you react, there is much for you to consider before making a move.
You started your 529 plan with the long-term focus on paying for your children's future higher education expenses. Keep your eyes on that goal.
Here are some ideas to protect your 529 account.
Age-based options
Most 529 plans offer age-based investment options. An age-based 529 portfolio creates an asset allocation mix based on age bands. When the beneficiary is young, there are more equities found in the portfolio. As the beneficiary grows older, the mix adjusts with each new age band, reducing the amount of equity and increasing the amount of conservative investments such as fixed-income and cash preservation options.
If your student is close to needing the funds to cover college costs, the age-based portfolio has already transitioned to holding more conservative, cash-preservation funds. This can help minimize the impact of market volatility on the bottom line of their 529 account. If your beneficiary is young, while age-based options do contain more equities, your account will have time to rebound as the markets recover.
Dollar-cost averaging
Dollar-cost averaging is an investment strategy. With it, when you contribute regularly to an investment, you will buy shares both when their costs are higher as well as when they are lower. In our current market, you will end up buying more shares for less money because the market is down. When the stock market stabilizes, you will have more in your 529 plan to grow.
Need to start making 529 withdrawals soon?
If your child is currently working on their higher education or will be starting this fall, the current market volatility can be worrisome for the total in your 529 account. Consider some alternatives while you wait for the stock market to settle.
Hold off tapping into your 529 plan to allow time for the markets to recover. Use other resources or other savings to cover the first round of higher education payments.
During this time at home, have your student apply for more scholarships. Many free resources collect scholarship information, like Sallie Mae Scholarship Search, FinAid.org and FastWeb. On these sites, your child would create a profile with their academic scores, community service and volunteering, athletic and academic activities, and they will be matched with scholarship applications for which they are eligible. You can also learn more by visiting Federal Student Aid, an office of the U.S. Department of Education that determines what federal financial aid you may receive (FAFSA). The agency also offers guidance on scholarships, including other sources to tap for more information, including the free scholarship search tool from the U.S. Department of Labor.
Select a less expensive school option. As an alternative while you allow your finances to rebound, talk with your student about the practical costs of college and attending a school or program with lower tuition costs. If they wanted to attend an out-of-state school, look at in-state options to reduce expenses. Community colleges are an excellent option to use your 529 plan, where your student can pursue their higher education at a lower cost. You could also consider having your student stay at home while in college to reduce room and board expenses.
Again, stayed focused on your college savings goal and not on the current market. And, if possible for your family's situation, keep saving!
Tim Gorrell is the executive director of Ohio Tuition Trust Authority. For more than 30 years, Ohio Tuition Trust Authority has sponsored and administered Ohio's 529 Plan, CollegeAdvantage. Visit CollegeAdvantage.com for more information.