By: Tya Mathis-Coleman, Deputy Treasurer of Nevada's College Savings Division and Executive Director of the Governor Guinn Millennium Scholarship Program
July 1, 2020
Not a single person could have predicted or even imagined that this year would unfold as it has over the last few months. Instead of concentrating on the challenges and missed opportunities, I prefer to focus on what I would later refer to as the virtual victories.
As a division, our college savings team is committed to community outreach. It is our goal to be a resource when it comes to planning and saving for post-secondary education in the state of Nevada. We understand the importance of attending community events, traveling to our rural neighborhoods, and providing families with the information and the tools to help them make savvy financial decisions about their children's educational future. Traditionally, our division is focused on educating families on the 529 plans we offer as well as other state programs. We spend hours networking with community partners, presenting to educators and working with families one-on-one. Our objective is usually the same, how to save and pay for post-secondary education. The unanticipated circumstances of 2020 presented challenges for our team that no one expected.
In Nevada, COVID-19 significantly impacted the economy and drastically altered our lives. The governor enacted a stay-at-home order, and the State Treasurer's Office was closed almost immediately. It is fair to say that in March 2020, life as we know it changed. Many parents were either furloughed, unemployed or working from home full time while their students transitioned into a remote learning environment. All community and school-based events were canceled, and our team members were working from home. As a manager, I had to quickly discover a way for our outreach team to connect with our constituents.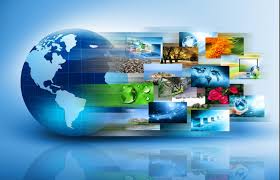 There were so many unanswered questions. How could we reach our community and more importantly in a year filled with turmoil and despair. How could we continue to offer resources to assist families as they prepared for an uncertain future? Without delay, virtual outreach became our new normal. We found a way to connect to parents, students, and community leaders in the new virtual space. Audience engagement increased and we provided families across the state with necessary resources and guidance.
Being propelled into this new virtual reality was challenging at times. Our team was forced to modify our efforts and create an innovative plan to reach our community virtually. We have always been committed to serving our community, but now more than ever we are utilizing and embracing our virtual victories. We are using webinars, Zoom, Teams, etc. to communicate and share information to our colleagues and families. We are focused on helping families plan for post-secondary education. They may not presently be in a saving position; nonetheless it is our priority to provide families with valuable information and tools. Sessions on 529 plans, student loans, FAFSA, etc. that can help families prepare for post-secondary education in the future. Although intimidating at first, this new virtual space has provided our College Savings division with an opportunity to connect with a more diverse audience. As our office transitions back to a more conventional state, we will continue to use our new virtual platform to serve families for years to come.
Although outreach and connecting with families has changed dramatically in these last few months, we've learned to adapt. Saving for college is more important now than ever. To learn more, check out the CSPN comparison tool.
About the Author
Tya Mathis-Coleman is the Deputy Treasurer of Nevada's College Savings Division and Executive Director of the state's Governor Guinn Millennium Scholarship Program. Mathis-Coleman is a passionate leader who is committed to public education. She believes that together we can impact our community one child at a time.