By James DiUlio, Chair of the College Savings Plans Network
July 18, 2018
Enrolling in a 529 plan is a valuable savings option for people of all ages who want to advance their education as well as their career. Whether you're a parent saving for a newborn, or an adult already in the workforce, 529 accounts are essential in helping families to afford the rising costs of higher education.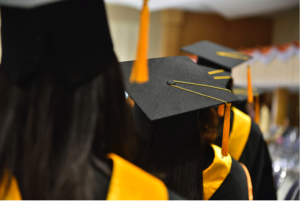 When people think of a 529 college savings plan, they likely see it as an account that simply pays for a child's education. However, what many people may not be aware of is that 529 plans can be used in a variety of ways.
The most common practice is setting up an account for a child when they are young—but what makes 529 plans so great is their versatility; you can change the beneficiary at any point within the 529 plans' guidelines. If your child has the good fortune to be awarded an undergraduate scholarship, your tax-deferred savings are not lost. If your child decides not to pursue an advanced degree and you have money left in their 529 account, you can transfer those funds to another beneficiary or even yourself.
For many graduates interested in pursuing additional degrees, the cost of post-graduate schooling can seem daunting after paying for 2-4 years of college tuition. Fortunately, since most 529 plans do not expire, leftover money can be saved for later in your educational career – in fact, they can be used at any point in time towards graduate school, professional school, and some continuing education. Many people use the savings from their 529 plans to take additional classes to earn a promotion, to help prepare for a career change, or to pay for recurring classes that are required to maintain licensing.
In addition, 529 plan withdrawals can also be used for tuition and expenses at technical colleges and community colleges—for both two and four-year programs, as well as some specialized classes. In some cases, you can even use your 529 savings at international institutions.
Unmatched in versatility and with flexible options to fit a myriad of educational and career paths, 529 plans offer a beneficial tool for helping families afford the ever-increasing costs of higher education, in turn paving the way for a more successful and financially stable future.

About the Author
Jim DiUlio is Chair of the College Savings Plans Network and Director of the Wisconsin 529 College Savings Program. He is also the investment officer for the state's direct-sold Edvest plan, and the Tomorrow's Scholar plan, available through financial advisors and fee-only planners.