By Lael M. Oldmixon, M.Ed, Executive Director of the Education Trust of Alaska
June 6, 2023
Academic milestones mark every step of a child's journey through elementary and secondary education. Ceremonies are held for kindergarteners rising to first grade, fifth-graders rising to middle school, eighth-graders rising into high school, and high school seniors concluding their secondary school by taking their first steps into adulthood.
I remember this exact juncture in my own academic journey. In 1992, my guidance counselor asked my 9th-grade English class a question that would change my life: "Who wants to go to college?" My hand shot up. To me, it was an easy answer. Going to college could be a gateway to opportunity and my ticket to life beyond my hometown, and an achievement I would be the first to make in my family line. As one considers the journey to college, there are many unknowns mixed with a bit of anticipation and a lot of expectations. These were a few of my questions: Can I get in? Will I be able to afford it? Is college even worth it? I had my doubts that the answer to any of these questions would be yes. Still, when I received my acceptance packets and when my family figured out how to finance it, college was more than I imagined. My four years in college provided a transformative experience that imparted valuable life lessons, shaped my values, and helped set me on my career path working in higher education, emphasizing access, attainment, and affordability.
I've learned a tremendous amount in my 23 years working for colleges and universities that directly correlates back to that critical juncture young adults reach as they embark on their post-high school journey. And if I could hand one note to every young person as they stress over finding the right college, getting accepted, paying for it, and figuring out if it's worth it, it would say:
Dear college explorer:
1. You'll find it.
2. You will get accepted.
3. You can afford it.
4. It is worth it.
There are nearly 6,000 colleges and universities in the U.S. (and many more training programs). There is a place for you, even if it's not the SAME place that a million other young people are applying to this year. You can get the academic experience and training you need to pursue your career aspirations. There are resources and people (like me) willing to help you find ways to finance your education. Saving in advance is one of the best ways, but there are scholarships, federal grants, subsidized loans, unsubsidized loans, jobs, work-study opportunities, and apprenticeship programs (which pay you to train), and so many other options that can be available to you with research, persistence, and effort. And, if, like me, you find a balance of scholarships, loans, grants, work-study, and summer jobs, you can afford one of the 6,000 options available.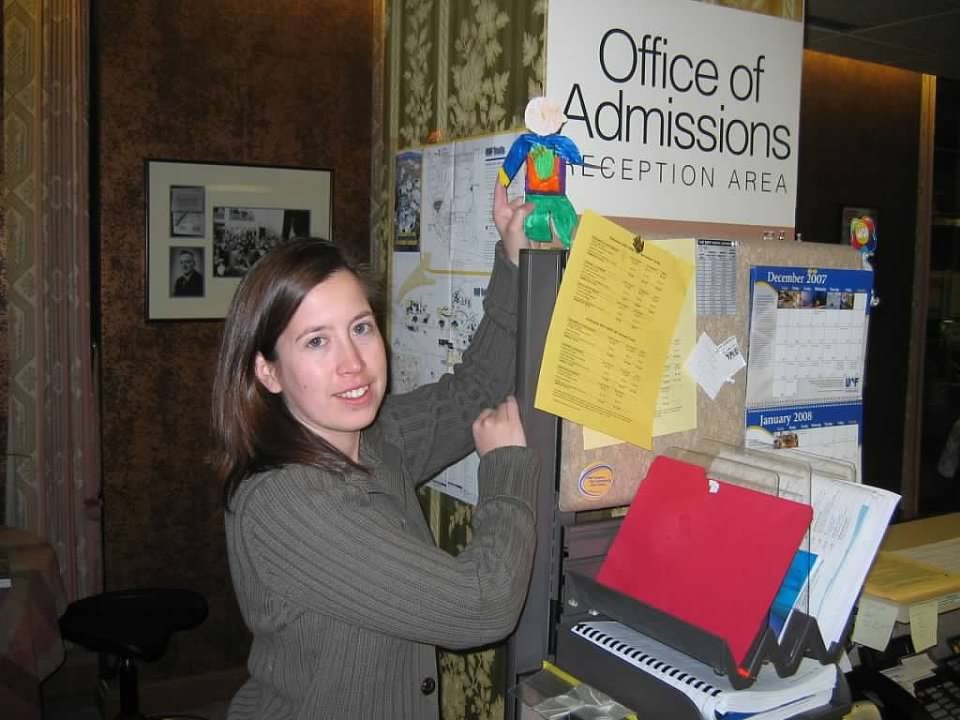 Is it worth it? Early in my career, a friend of mine would sign the memo line of her student loan payments, "It was worth every penny." If you're lucky enough to avoid loans, make sure you write a thank you note to the scholarship committee or to your parents who funded your 529 education savings plan.
About the author:
Lael M. Oldmixon, M.Ed is the Executive Director of the Education Trust of Alaska, which offers Alaska's three 529 plans, Alaska 529, the T. Rowe Price College Savings Plan, and the John Hancock Freedom 529. She lives in Alaska with her spouse, two children, and two dogs.