Meet Jillian:
Current Salisbury University Senior, Future Registered Nurse and Nurse Practitioner
College: Salisbury University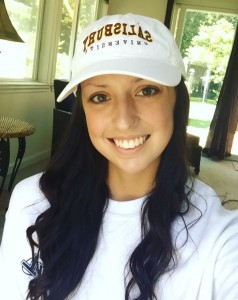 Major: Nursing
Graduation Date: May 2018
529 Plan: Maryland 529 College Savings Plan
Q: What was your favorite part about your college experience?
A: I loved everything about my college experience. I met the most amazing lifelong friends at Salisbury University. Although it may sound obvious, I am amazed by how much I have learned over the last three years of college – not only in terms of nursing, but also in terms of life skills, independence, and about myself.
Q: What are your post-graduation plans?
A: After graduation, I plan to take the NCLEX exam to earn my RN license. I look forward to working as an RN and one day I hope to pursue a doctoral degree in nursing to become a Nurse Practitioner.
Q: Why are you thankful your parents planned—and saved—for your college education?
A: I am so thankful my parents started a 529 college savings plan because I had more financial freedom to choose whichever school I felt was the best fit for me both socially and academically. The rate of college tuition has increased astronomically since my parents started my 529 plan, and we have even seen a tuition increase during my years at Salisbury. However, my family had complete peace of mind knowing the 529 plan took care of the tuition regardless of the increase, and our finances would be unaffected. While in college, I was also able to save more money for expenses such as housing, textbooks, meal plans, groceries, and school supplies. I am forever grateful that I will be graduating college free of debt, and have been able to save more money for the future!