Meet Maura:
A 2014 Graduate Using her Degree to Better the Lives of others Through Counseling
College: University of Maryland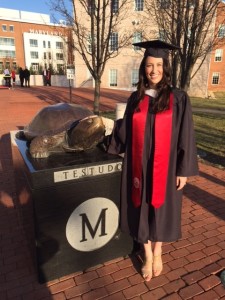 Major: Psychology
Graduation Date: May 2014
529 Plan: Maryland 529 Prepaid College Trust
Q: What are your post-graduation plans?
A: I currently hold the position of Senior Counselor at the Discovery School of Virginia.
Q: Why are you thankful your parents planned—and saved—for your college education?
A: I am thankful to have had no financial worries during college, and for graduating with no college debt.