Meet Michaela:
A Full Ride Scholarship Receiver, Magna Cum Laude Graduate, Former Division I Athlete & Law School Hopeful
College: Villanova University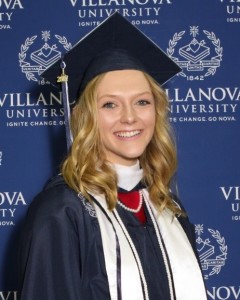 Major: Political Science and English double major, with emphasis in writing and rhetoric
Graduation Date: May 2017 – Magna cum laude
529 Plan: Guaranteed Education Tuition; Washington's 529 Prepaid College Tuition Plan
Q: What was your favorite part about your college experience?
A: Academic Challenge; Ability to play Division I Volleyball; Living on the East Coast after being born and reared in the Pacific Northwest; Study Abroad Experience in Galway Ireland at the University of Ireland Galway.
Q: What are your post-graduation plans?
A: I currently work in Washington DC for Senator Maria Cantwell. I hope to go to Law School in 18 months to two years and utilize my GET Units at that time.
Q: Why are you thankful your parents planned—and saved—for your college education?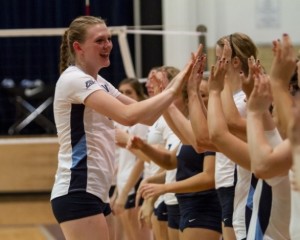 A: Receiving a Bachelor of Arts degree from an outstanding University in four years was amazing. The ability to start my professional career debt-free is a wonderful advantage, especially knowing that I have a head start on funding a graduate degree. My parents have always pushed me to be my best in the classroom and in life. I am proud of my accomplishments and the ability to fully participate in the college experience at Villanova.