By the Honorable Michael L. Fitzgerald, Iowa State Treasurer
March 16, 2021
In the Midwest, we look forward to spring as the days are longer and brighter, the snow is melting and the weather is warmer. It's a great opportunity for families to start cleaning up and organizing after a long winter bundled up at home. While you may normally consider spring cleaning a physical activity, it can also be a digital affair for your finances.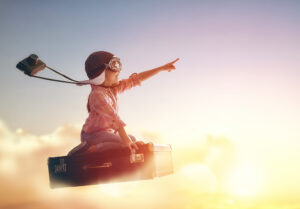 While you're dusting off the windows and decluttering your office, take the time to do the same with all your financial accounts by adding them to your cleaning checklist. Make sure to include any 529 plans. Logging in frequently not only helps keep your contact information up-to-date, but also keeps your assets secure as you regularly review your account activity and update your passwords. If you aren't familiar with 529 plans, they are a type of investment account you can use to save for qualified education expenses that offers tax advantages such as federally tax-deferred growth and tax-free qualified withdrawals. Many states provide additional tax benefits to their taxpayers as well. If you haven't looked into your state's 529 plan, take the time to do it now. The College Savings Plans Network website has a great comparison tool to help you compare 529 plans by state.
With the spring season, we think about longer and brighter days. With a 529 plan, we think about brighter and better futures for our loved ones. Saving for the cost of future education may seem like something to put off until tomorrow, but adding it to your spring cleaning and doing it today could lead to great opportunities for your children and grandchildren.
If your loved ones are young, it can be difficult to think about what their future may hold in terms of education, but it's never too early to start saving. If you think you don't have a lot to save just remember, a little can go a long way, and starting early puts time on your side. So while you may not know if little Jonny or Jane wants to be an astronaut, a magician, a welder or even a dinosaur tamer, 529s can help students achieve many dreams since they have the flexibility to be used at a variety of educational institutions.
If your future scholar is in high school, you may feel you're too late to start investing with a 529 plan, but it is never too late to start saving. Just like for the young ones, a little can go a long way, and the tax advantages that come with saving in a 529 plan could make a big difference for your family.
Becoming more financially educated is a great task to achieve. So, when you need to take a break from sweeping out the garage, cleaning up your office desk or even making your spring cleaning plan of action, take the time to learn more about how a 529 plan could benefit you and the lives of your loved ones. Brighten someone's future this spring and encourage them to achieve their dreams by letting them know someone is saving for their future education with a 529 account.
About the Author: Iowa State Treasurer Michael L. Fitzgerald is the past chair of the College Savings Plans Network and the administrator of Iowa's 529 Education Savings Programs, College Savings Iowa and the IAdvisor 529 Plan, with over $6.4 billion invested and more than $3.3 billion in qualified withdrawals.