By Jim DiUlio
Director of  Wisconsin's 529 College Savings Program
April 20, 2015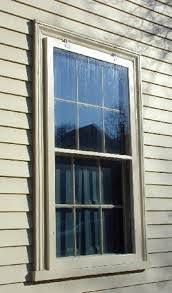 A sure sign of spring from my youth was taking down the heavy wooden storm windows and putting up the screens at my grandmother's house. She was traditional, insisting on
vinegar and hot water as the only formula to get the glass sparkling clean. It was the same routine every year—the windows, followed by scrubbing the porch, then raking around the flower beds.
Your financial household could also benefit from the spring cleaning routine, so here are some things to review every year.
Ask yourself some questions. Has your life changed since last spring? Has your job or income changed, are there more or fewer children in your household, are you now a couple or now single, do you have responsibilities for aging parents? All of these are game-changers for budgets, savings, even the level of risk you take with your money.  Spring is a good time to review and make adjustments, plus you have your tax papers handy for reference.
Look at your savings accounts. As you get older, are these investments in line with your current age?  The same concept applies for 529 accounts as children get closer to the college years.  You may have chosen investments when they were toddlers, but consider whether they should be less risky now as the withdrawals are only a few years away. Many state 529 plans offer age-based tracks; they automatically move to more conservative allocations with time, and are one thing less for you to monitor.
Check the beneficiary designations on your pensions, insurances, 401(k) and IRA accounts. Looking at your beneficiaries for these accounts now is a much alternative to wishing later that you had made an update. Although you most likely won't change the named beneficiary of your 529 accounts, you can name another adult as a contingent or successor owner to handle your 529 account if you become disabled or die. This can be especially important to with grandparent-owned accounts.
Consolidate the smaller dollar accounts.  There may a birthday fund at the bank, a cookie jar with cash, or those rebate checks that will expire if you don't cash them. College savings accounts usually accept both small and large lump sums, along with regular checkbook and payroll deductions. While you're at it, increase those monthly contributions a bit—small amounts add up.
Update your passwords. Sometimes a whiff of vinegar brings back good memories of those spring cleaning days many years ago. However, my grandparents never had to deal with passwords and computer hackers. So while you are doing your financial household spring ritual, update your passwords on your savings and investing accounts, including your 529s. Prepare a list and share with a trusted person, in the event you are incapacitated when those college expenses come due later.
Now that you have your spring cleaning duties done and all your houses are in order, get out there and enjoy the summertime!
About the author
Jim DiUlio is the Director of Wisconsin's 529 College Savings Program.  Currently, the program's 270,000 accounts hold $4 billion for families in two plans: direct-sold Edvest, and Tomorrow's Scholar, available only through advisors and fee-only planners.  DiUlio serves on the Executive Board of the College Savings Plans Network and co-chairs its Membership Engagement Committee.  He enjoys storing the shovels and the snow blower each spring.