By Lisa S. Cleveland
Director of Communications, National Association of State Treasurers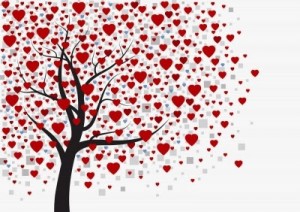 Mark Twain once quipped that "actions speak louder than words, but not nearly as often."  While uttering the words "I love you," this Valentine's Day is certainly nice, demonstrating your love through thoughtful action is even better!
It's easy to show how much you care for a loved one by donating to or starting a 529 College Savings Plan.  With college expenses on the rise, many of today's graduates are struggling under student loan debt.  In fact, total student debt in the United States now tops $1 trillion and that debt touches the majority of college graduates.
Seven in 10 college seniors who graduated in 2012 owe at least some amount in student loans.  Those who graduated from public or private non-profit colleges had student loan debt averages totaling $29,400, according to the non-profit Institute for College Access and Success. Some of this debt burden can be avoided — at least in part — by creating a 529 College Savings Plan. A 529 plan is a tax-advantaged plan designed to encourage saving for the future higher education expenses of a beneficiary.  The future student can be just about anyone – your child or grandchild, niece, nephew or friend. The plans are named after Section 529 of the Internal Revenue Code and are administered by state agencies and their private sector partners.
By starting a college savings plan early, you have the ability to help your loved one achieve the goal of a higher education minus the debilitating debt that all too often accompanies it.
This Valentine's Day, make sure that your actions speak louder than words. Consider starting or contributing to a 529 College Savings Plan. For more information, visit the College Savings Plans Network guide to Getting Started
About the author:
Lisa Cleveland is Director of Communications for the National Association of State Treasurers (NAST). The College Savings Plans Network (CSPN) is an affiliate of NAST.