By Hon. Michael L. Fitzgerald, State Treasurer, State of Iowa
October 17, 2017
There's only a few months left in 2017, and it seems like the year has flown by with a flurry of activity. That's how a parent can feel about the 18 years spent getting their kids ready to graduate from high school and move on to their next adventures in life.
Here in Iowa, we always like to tell parents, grandparents, aunts, uncles and family friends that it's never too early to start saving for higher-education. So, I'd like to talk about saving for your favorite students who are in middle school.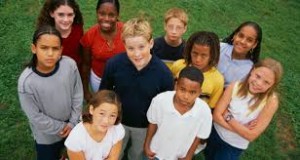 The great thing about middle school is that there's still a lot of time for your children and grandchildren to figure out what they want to do for their future. But, once a student gets to middle school, they start to figure out which subjects they enjoy best in school and what other activities they want to focus their time on.
The middle school years are a great time to have those family sit-downs, where you can figure out what your kids are thinking about doing when they grow up. While their plans are likely to change when they get through high school and into higher-education, you can get a sense of what they're leaning towards at the moment.
Knowing what your kids are interested in now can help you strategize on how to save for their future. You can explore potential scholarships they can focus on and what extracurricular activities they could join to help their higher-education applications and resumes. Also, start talking about how much college, trade school, vocational school or other post-secondary education opportunity they choose may cost when they graduate from high school.
Families who have been saving since an early age have time to change their 529 saving strategy when their kids are in middle school. Depending on their interests, families can increase or decrease their monthly and annual contributions to their 529 accounts. Families that haven't started a 529 saving plan still have time to start. We never truly know what the future has in store for us, but having a plan and feeling secure for whatever may come next, can ease your stresses even when your kids are only in middle school.
529 plans are great for families with kids of all ages. They provide so many different investment choices, are flexible to our ever-changing circumstances and often have tax-advantages to help families even more. It's never too late to start saving for higher-education, so if you haven't started an account yet, think about starting one today.
About the Author: Iowa State Treasurer Michael L. Fitzgerald is the Past Chair of the College Savings Plans Network and the administrator of Iowa's 529 College Savings Programs including College Savings Iowa, with more than $4.6 billion invested.