Dear Dash,
Though our mom doesn't always hear this from us, we appreciate all she does for our family.  What are some things we can do to show her how much we love her this Mother's Day?
Sincerely,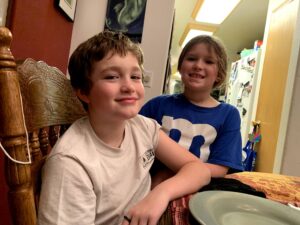 Quinn & Mae
Age 12 & 10
Dear Quinn & Mae,
What a sweet question. I bet your mom knows how much you love her already, but here are a few suggestions:
Ask your mom if there is anything you can do to help around the house, then, do whatever it is!
After you are done working on your most incredible Lego creation ever, put the Lego pieces away so that mom doesn't accidentally step on them.
Draw a picture of you and her doing something you enjoy doing together.
Write a note telling her how great she is. Leave it in a surprise location.
Whatever you decide to do, don't forget to thank her for saving for your education with a 529 account.
Love from Alaska,

Dash
About the author:
Dash is an essential member of the Education Trust of Alaska team as the top dog in savings outreach. Dash is often seen representing Alaska 529 at a variety of community events and activities. He strives to represent the Plan with the same pawsitive attitude he has for dog mushing.