By Heather Barthelmes, Analyst, Michigan Education Trust (MET)
August 7, 2018
Thirty years ago, the iPhone didn't exist; we didn't get answers to our questions from Siri, Alexa or even Wikipedia—we got them from the Encyclopedia Britannica; college applications were done on paper, not online, and saving for college did not involve 529 plans because they didn't exist. A lot has changed over the last 30 years, but one thing has remained constant—the desire to save for your loved one's college education.
In 1988, parents had few options to consider when saving money for their child's future college education — savings bonds, traditional savings accounts and taxable investment accounts were how most parents were saving. Michigan public colleges and universities were raising tuition rates by more than seven percent each year and parents wanted a way to make sure they could afford the rising cost of higher education.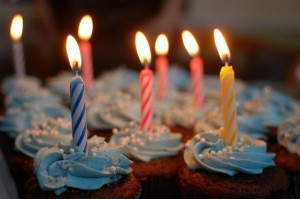 Michigan Gov. Jim Blanchard decided to try to solve this problem, so he established the Michigan Education Trust (MET) and the first prepaid program in the country was born. Prepaid plans allow parents, grandparents and others to purchase college tuition credits at today's rates which will then payout at future tuition costs. It helps give parents peace of mind because they do not have to worry about how much tuition costs will increase by the time their child attends college, nor do they have to worry about the ups and downs of the stock market. More than 40,000 MET contracts were sold to Michigan families during its first enrollment period — confirming the demand for a new, smart way to save for a child's future college education.
MET is one of a handful of prepaid tuition plans throughout the country (there are currently 18 state-sponsored and one institution-sponsored prepaid plans, but only 11 are currently accepting new applicants). 529 prepaid tuition plans offer the same tax benefits as a 529 savings plan.
In addition to 529 prepaid and savings plans, today parents have many more options on ways they can save for their child's future college education: Coverdell Education Savings Accounts, Custodial Accounts, taxable accounts, IRAs, and savings bonds. However, 529 plans are still considered one of the best ways to save for college because of the potential tax-free growth, possible state tax deduction on contributions and the ability to participate regardless of age or income. A prepaid 529 plan can also provide the benefit of locking in current tuition rates when your child is young.
A lot can happen in 30 years. This year MET celebrates its 30th anniversary and we can't wait to see what the next 30 bring.
About the author:
Heather Barthelmes is an analyst for the Michigan Education Trust (MET). Since 1988, more than 109,000 MET contracts have been purchased, and today more than 13,000 students are using their MET benefits at Michigan public colleges and universities, private colleges and out-of-state institutions.