By Luke Minor, Director of Washington State's College Savings Plans (WA529)
August 1, 2023
Ah, summer! While summers as an adult are not nearly as footloose and fancy-free as they were in my childhood, I still love the opportunity to get outside to hike, travel, and experiment with the grill (charbroiled watermelon, anyone?). The only big problem with summer is that I have to constantly remind myself that my responsibilities, including attending to my family's college savings goals, can't take a summer break anymore.  But where to start when my brain is trying to check out for three months at a time?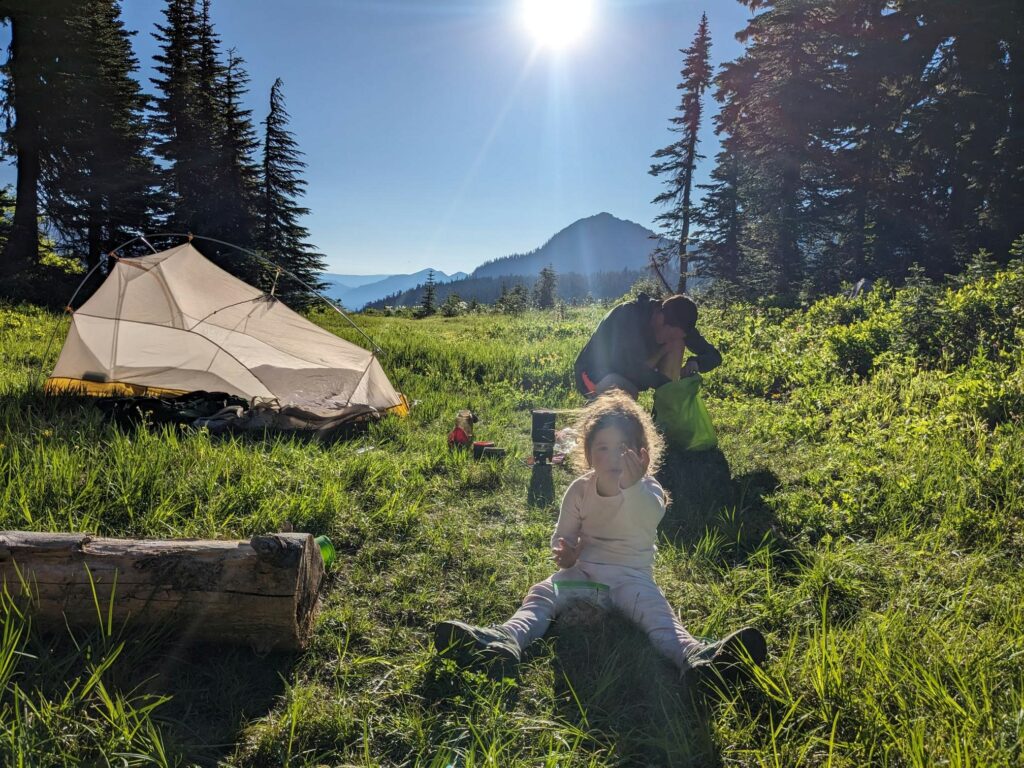 Fresh out of my own ideas on how to best save money for the future, I turned to the utmost authority on the topic – my 3 ½ year old! She thoughtfully replied: "Well, you could put it in your piggy bank…or your wallet…or your pocket! But if you do a cartwheel when it's in your pocket, it might fall out." As is typical in our conversations these days, I was floored at not only how practical her insight was, but by the fact that she was thinking ahead about potential challenges. So, with a bit of help from my little friend, here are three quick tips to keep your savings on track this summer.
Feed your piggy bank first
I was quite pleased that my daughter's mind went to saving before spending, and we'd all be wise to follow her lead. When it comes to saving for college, the sooner you start, the better – the only thing growing faster than the cost of education is your student! If you don't already have a college savings account, check out CSPN's website to learn more about 529 plans and pay particular attention to your state's plans. Many states help boost your savings efforts by offering exclusive opportunities to their residents. These can include special tax or financial incentives, or unique programs such as prepaid tuition plans that act as insurance against rising in-state tuition costs. Once you start your savings journey, keep it going with regular contributions. Most 529 plans make setting up automatic monthly withdrawals from your bank account easy.
Keep a good inventory of your wallet
While there is plenty of tech out there to protect our physical or virtual wallets from the bad guys, we also have to beware of the good guys (i.e., ourselves) when it comes to safeguarding our spendable cash. Summer is a great time to check in on your family budget to keep a firm grasp on your spending habits and find opportunities to free up additional funds. You could consider a staycation in lieu of more exotic destinations and take advantage of the countless low and no-cost local activities such as camping, festivals, library events, splash pads, and outdoor concerts. Or, if you want to go places but keep your budget in check, save big by packing your own food or visiting grocery stores instead of restaurants while traveling. You may also want to use this time of year to identify new or newly freed up funds, such as a raise at work or reduced daycare costs when your child starts school. However you can free up funds, it's essential to refer back to our first tip and redirect them into savings when possible.
Watch your pockets – especially while cartwheeling
Our finances are most vulnerable when they're burning holes in our pockets. While we should be mindful of this, moderation is everyone's best friend here. Summer (and life, for that matter) is short, after all, so we don't want to continuously deprive ourselves from doing those cartwheels and treating ourselves from time to time. One way to balance things here is to set family ground rules before you leave the house about what type of thing you might want to splurge on or how much money you will earmark for that purpose, rather than leaving it to impulse in the moment.
Hopefully, these tips give you some creative ways to use summer as inspiration to think about funding your student's future education goals. For the record, I'm not a financial advisor, and neither is my daughter (though I bet she'd be pretty good at it). But the bottom line is that while we want to be out there having fun and enjoying everything summer has to offer, we still want to make sure we take the time to attend to our planning and savings efforts. Stay cool and keep your savings cooking this summer!
About the Author
Luke Minor is the Director of Washington State's College Savings Plans (WA529), which include the GET Prepaid Tuition Program and the DreamAhead College Investment Plan. Since 1998, tens of thousands of students have used more than $1.7 billion of their WA529 savings to attend colleges in all 50 states and at least 15 foreign countries. In his free time, Luke enjoys getting outside to hike, ride bikes, and even splash in a puddle or two with his wife, wild toddler, and young-at-heart dog.