By: Lael Oldmixon, Executive Director, UA College Savings
July 2, 2019
Summer in Alaska is about as amazing as you might imagine. Everything spruces up, the green goes on for days, and the mountains are majestic and awesome.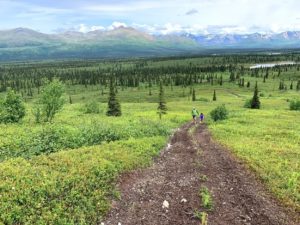 My husband and I take our children camping, enjoy the cool river floats through town, and experience the adventures Alaska has to offer. Our goal in spending time with our children this way is to inspire a love for the world around them, to instill a sense of adventure, and to share experiences that will help us all unplug, create memories, and focus on communicating the old-fashioned way.
Making the investment of free time and free play adds up and can go a long way toward helping your child become a well-rounded individual. This Fourth of July, enjoy the time, build memories, and help your children gain the important skills they will need when they are ready to take that distribution from their 529 account.
Happy Fourth of July!