By Marissa Rowe, Executive Director, Indiana Education Savings Authority
January 3, 2023
I recently attended a youth worker conference with a notable lunch speaker, and found myself seated near a young man who claimed he had no idea who the speaker was. As someone who likes to help people "get there," I gave him the rundown of how he might actually know him. The speaker reinforced my love of reading with "Reading Rainbow," my husband's love for sci-fi on "Star Trek: The Next Generation," and got his start in "Roots." It was LeVar Burton's role in "Roots" that did it, as this young man's mom held "Roots" Week every year when he was growing up. It was officially on!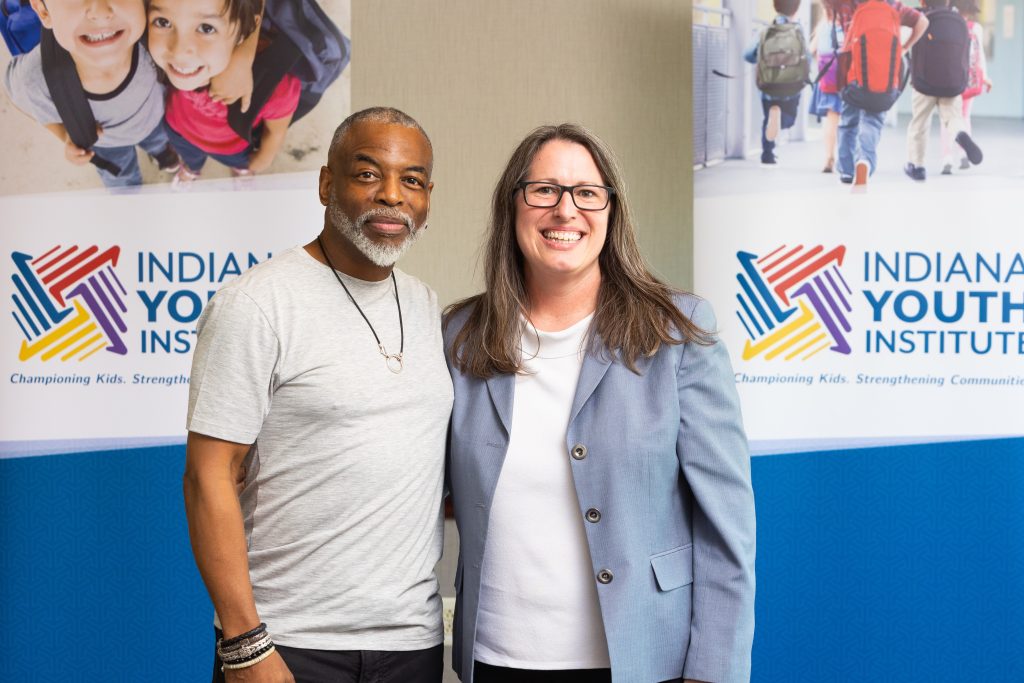 LeVar did not disappoint. His Q&A with the host spoke to us individually, and he underlined the importance of each person in that room and our positive impact on children. As he concluded, LeVar stood at the very front of the stage and simply said, "Butterfly in the sky" and the entire room erupted in the familiar theme song. Many of us were in tears. All of us were inspired.
The thing about inspiration is that it's contagious in the good kind of way. We can take the inspiration that was triggered by a theme song or two and translate it into a few simple action steps to ring in the new year.
For starters, this can be the year that you set an education savings goal and open a 529 education savings plan for the young person in your life. While I already have accounts for my nieces, I need to set up a 529 for my new granddaughter. No, these are not my children, but saving for the young people whom I love is my way of trying to inspire the next generation (reference intended) to dream big for what's after high school.
Or, maybe for you it's the inspiration that you can go anywhere – 529s are not just for kids! If you're thinking about finishing that degree or starting an MBA, start tucking a few dollars away with each paycheck for your own future education.
The new year is a great time to set goals. A little inspiration and a 529 savings plan can help you get there.
Happy New Year!
About the author
Marissa Rowe is executive director of the Indiana Education Savings Authority, which administers Indiana's CollegeChoice 529 Direct, Advisor, and CD Savings Plan. A proud first-generation college student, Marissa received her B.A. in Mass Communication from the University of North Carolina at Asheville and her M.A. in Philanthropic Studies from the Indiana University Lilly Family School of Philanthropy. She paid off her student loans in 2020.