By: Hon. Michael L. Fitzgerald, State Treasurer, State of Iowa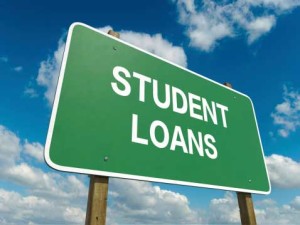 April 11, 2017
With only a few months left in the 2016-2017 school year, high school seniors around the country are excited to start their adventures with college and higher education. But, many students and their families are aware that higher education is expensive, and they may need student loans to pay for everything.
According to Federal Reserve Bank of New York and their 2017 statistics on student loan debt, students and their families owe over $1.3 trillion in student loan debt. This debt covers roughly 44 million borrowers. The Institute for College Access and Success collected data on 2015 college graduates and found that 68% had some amount of student loan debt. The class of 2016 graduated with an average of $37,172 in student loan debt.
This student loan debt leads to an average monthly student loan payment of $351. With potential debt looming in the future, that excitement may turn to shock for future students and their families. Once students do graduate from college, there are ways to lower monthly payments, extend the time to pay back loans, or even get loans partially or completely forgiven. But, I want to talk about what friends and families can do to combat student loan debt from the very beginning.
As the program administrator of College Savings Iowa, I have seen how college savings has saved families thousands in student loans. 529 college savings plans are a great way to save your own money which will lead to less need to borrow for school. A 529 account can be opened as soon as a child is born and has a Social Security number. And, anyone from a parent, grandparent or even a friend can open an account for the same beneficiary.
Funds put into 529 accounts have the opportunity to grow and expand, while student loans grow in the opposite direction, with high interest rates. Putting away $25 per week for 18 years in your 529 account can save you $23,400 of your own money. And with the potential growth of your assets, a 6% annual return would get your account to $42,000 with $18,600 in earnings from your initial amount.* If you were to borrow that $42,000 through student loans, you'll be subject to interest rates and deadlines to pay the debts back. With a 7% interest rate on your $42,000 loan, you could be paying $487 a month for 10 years just to pay off the student loan debt.
Getting a 529 started as early as possible is a great way to combat the rising costs and debts of higher education. Families can start putting money away with monthly contributions now, so their future students can start their next chapter without a big monthly payment looming.
References and Resources:
Federal Reserve Bank of New York
The Institute for College Access and Success
Debt.org
*This hypothetical example is for illustrative purposes only. It does not represent an actual investment in a particular 529 plan nor does it reflect the effect of fees and expenses. It assumes the account earns a 6% annual return and that no withdrawals were made during the period shown. The final account balance does not reflect any taxes or penalties that might be due upon distribution. Your actual investment return could be higher or lower.
About the Author:
Iowa State Treasurer Michael L. Fitzgerald is the Past Chair of the College Savings Plans Network and the administrator of Iowa's 529 College Savings Programs including College Savings Iowa, with more than $4.4 billion invested.