By Sheila Salehian, Deputy Treasurer of Nevada's College Savings Plans
May 7, 2019
Take a moment to reflect on the beautiful miracle of motherhood. Through the challenges and triumphs, endless days, and sleepless nights, it is — what most moms would agree— the hardest job they'll ever love. There are many pivotal memories like first steps, first words, kindergarten graduation, homework help, and more. And before you know it, high school graduation!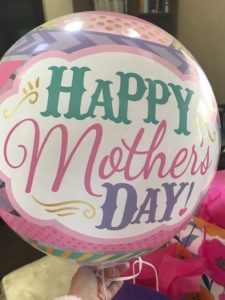 Are you ready to send your children off to college? Have you saved enough? After seven years in the 529 industry, I still experienced sticker shock when my kids shared their top college choices.
I also felt a strong sense of pride, given the tough admission requirements of the schools they were applying to. After all, don't we all want to give our children a better life than we had? I'd like to share some words of wisdom from my "uneducated," extremely intelligent, and street-smart Mom, to whom I am forever grateful.
When I was growing up, we did not have a lot. In fact, by all accounts, we were probably in the 'very low-income bracket,' which I learned later in life. There were nights that I'm quite sure my Mom went to bed hungry and groceries were sparse. I wore many hand-me-down clothes, and wasn't allowed to go to or to have birthday parties, as that was just not 'in the budget.'
Yes, we learned at a very young age, that "It's not the cards you're dealt in life, but how you play your hand." My mother never let us feel sorry for ourselves, she would say, "God gave you a brain and an able body, so you can work hard to get ahead if you don't like where you are." In addition, she would say, "Education is the door to opportunity." She never let any one of us think that we weren't college-bound, even though she did not have a college degree herself.
Because of the value my mom placed on higher education, all three of my siblings and I completed a postsecondary education and have provided a better life for our own children. From trade school to law school, we worked for our education.
I rewarded my children for straight-A's. While other parents were giving their kids money for cleaning their rooms, or taking out the trash, I was paying my kids for challenging themselves at school. Now I have motivated, hardworking, very messy kids who value education, and are attending great schools.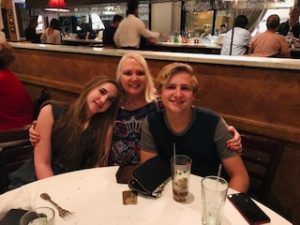 Of course, like most parents, I worry that I gave them too much. It's a fine line between providing for and going overboard to make up for things you did not have.
I encourage families to think about their child's future today and start saving for their future higher education as early as possible, using automatic payroll deductions. By starting early, these families have time and compound interest on their side. If children know college is an expectation and going is non-negotiable, then they will navigate toward their own bright future regardless of their socioeconomic status. Every dollar saved now means less student loan debt in the future.
I want to thank my mom for sharing such great life lessons and congratulate my kids for being thoughtful, for working hard, and for being accepted into great schools. (University of California San Diego and Emory).  Most importantly, I want to remind moms everywhere to enjoy their busy days, and sleepless nights, and to save for tomorrow today. Happy Mother's Day!
About the author:
Sheila Salehian is the Deputy Treasurer of Nevada's College Savings Plans. For over 20 years, Nevada has sponsored numerous savings programs and scholarships including the Nevada Prepaid Tuition Program, Vanguard's 529 College Savings Plan, SSGA Upromise 529 Plan, USAA 529 College Savings Plan, Putnam 529 for America, Wealthfront College Savings Plan, and the Governor Guinn Millennium Scholarship Program. Nevada's 529 Plans have over 542,500 accounts and hold over $23 billion in assets. To learn more, visit NV529.org or call 1-888-477-2667.