By Jim DiUlio, CSPN Chair
My favorite holiday is here again, Happy 5-29 Day!  Not every good innovation translates into a specific calendar date, but we have May 29. It is also a good time to review the basics you should know about 529 accounts.
Other calendar dates are popular. Earlier this month, Star Wars movie fans (and many IT people I know) greeted each other with a word play from the film series, starting with "May the Fourth … be with you."
Although 529 savings plans don't use light-sabers, they do have some powerful tools. Savers can choose from a range of low-cost investments, receive tax-free growth when used for qualified expenses, while always keeping control of the account. Opening an account usually takes about 15 minutes, and you have flexibility making additions to it. Some families opt for regular monthly savings, while others may add bonus or tax refund money, gifts from relatives, or a combination of all. And with 529 plans, everyone can participate—rich or poor.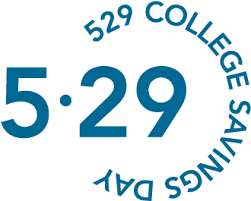 Many 529 plans are direct-sold, and you can enroll online or with a mail-in application. Other people prefer to work with a financial advisor or fee-only planner, and there are 529 plans that are advisor-sold. Either way, savers receive the same set of federal benefits. Your home state may offer additional deductions, credits or account protections for residents, so it's a good idea to see what applies in your situation.
Another celebrated date goes back to Archimedes, who explained pi, a math constant with an infinite string of numbers beginning with 3.14. Math teachers, my sister included, look forward to March 14 every year. The day is also an excuse to include circular baked goods made with flour, sugar, and fruit to illustrate circumference, then serve them as a treat during the day's lessons.
Albert Einstein, another math and physics legend, was quoted often about the power of compounding, or receiving earnings on your previous earnings. Saving in a 529 account doesn't have to be hundreds of dollars with every deposit. Plans allow small amounts, and done on a regular basis, any amounts, large or small add up. The earlier you start provides the opportunity for growth on top of your previous growth.  You can be an Einstein, too!
And finally, 529 plans can be used for expenses at thousands of schools nationwide—colleges, universities, technical and community colleges, and graduate and professional schools. Plus they can be used for education later to train for a promotion or a different occupation.
529 Day doesn't yet have the fame of the Fourth of July or New Year's Eve. No big parades or fireworks, just one of the best ways to save for education expenses. Happy 529 Day!
About the Author
Jim DiUlio serves as Chair of the CSPN Executive Board. As the director and investment officer of Wisconsin's 529 College Savings Program, he oversees $5 billion held in trust in the Edvest direct-sold plan and Tomorrow's Scholar, available through financial advisors and fee-only planners.