By: Young Boozer, Treasurer, State of Alabama and Chair, CSPN
May 25, 2017
There's a certain phrase I'm known to use when talking about saving for college: "529 plans are the best way to save for a child's education, period, end of sentence." So, having a day dedicated to these amazing tax-free savings accounts feels like an extra Christmas or birthday to me. On behalf of the entire CSPN team, Happy 529 Day!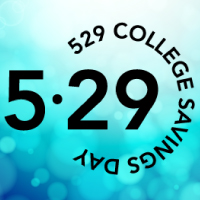 With each year that passes, more and more parents make the decision to save with 529 plans. With almost 13 million open accounts and a record total of $275.1 billion invested in 529 plans, American families are sending a clear message on higher education: we value it and strive for it. I am thrilled to see 529 plans continue to grow in use and popularity, especially because it means that families are taking advantage of the many benefits offered by these plans.
Another thing families should take advantage of are the scholarship opportunities and events occurring across the country Monday in celebration of 529 Day. If you're unsure how your state or plan is celebrating, view our 529 Day map and find out. These events and scholarships were designed not only to reward your dedication to saving for college, but to also further ignite your passion to provide your children with bright futures.
Aside from celebrating Monday, I encourage you to review and update your 529 plan. Consider increasing your monthly contribution amount or switching to a more convenient saving method, such as using payroll deduction or automatic transfers from your bank.
If you haven't opened a 529 plan yet—you couldn't ask for a better day to do so. Take advantage of the information and festivities offered—your children will thank you later. As a father, I understand firsthand how daunting the cost of college can be, but don't let it overwhelm you. My advice to you is simple: just start. Putting money toward your children's future, small or large, will guide them in the right direction.
About the author:
Young Boozer is the Treasurer of the State of Alabama and Chair of the College Savings Plans Network. He also serves as chair of the board for Alabama's Prepaid College Tuition Program (PACT) and Alabama's 529 college savings program, CollegeCounts. CollegeCounts has experienced growth of 81% in assets and 42% in number of accounts since Mr. Boozer began his first term in January 2011.