By Hon. Lynn Fitch, Mississippi State Treasurer and CSPN Executive Board Member
March 28, 2016
I once had a coworker tell me a story about her daughter and an overdrawn bank account. Her daughter, a bright college student, called home after being denied funds at the ATM on campus. When she called my coworker, she said, "Mom, I don't understand. I have $300 in my account." Her mother cleverly asked, "Was there a minus sign in front of the 3?"
That's when it hit me – we need to do a better job of teaching our children and students about personal finance. My coworker, an extremely successful career woman with an MBA, had done everything right but somehow even she wasn't getting the lessons through to her own children.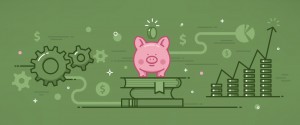 Currently only 20 states –including Mississippi, the state I serve–require students to take a high school course in economics. That's good, but it still means that many students are graduating without learning anything about personal finance or about managing their own money. It's no coincidence that Mississippi ranks at the very top in poverty and at the very bottom in financial literacy. To break the cycle of poverty here and elsewhere, we need to teach the next generation the language of money. Understanding financial matters and the benefits of saving can also help make it possible for families and students to invest in themselves through higher education.
I'd like to see all states require curriculum in personal finance for every student before he or she graduates. Until that happens, we've developed an alternative solution in Mississippi – TEAM.
TEAM, or Treasurer's Education About Money, is a public-private partnership that trains teachers in financial education and brings online courses into schools across the state. It uses a web-based, interactive learning platform that allows students to complete modules on classroom computers, or even on their mobile devices at home.  Powered by the national firm EverFi, the program teaches, assesses, and certifies students in financial literacy through 3D gaming, sophisticated animation, and video, along with other interactive technologies.
During the inaugural 2014-2015 school year, TEAM reached over 230 schools, with over 19,000 students completing the EverFi program at no cost to the student or the school. Students completed approximately 67,000 hours of financial learning and increased financial awareness after completing the modules by an average of 91%.
With the help of our partner, the Mississippi Council on Economic Education, we've also trained 555 teachers who will in turn reach 55,500 students. Giving the teachers the proper training will help build a sustainable foundation for the future of TEAM or any required curriculum the Legislature might eventually approve.
While we are proud of our TEAM's successes, our main priority is to engage parents, teachers, and community leaders about the importance of a strong financial education. No matter the vehicle or your state's education requirements, all our students need to be empowered by money and prepared for the next chapter of their lives. Financial literacy goes hand in glove with a good plan for college savings. It's good for our students and their families and good for our states.
Learn more about Mississippi's TEAM program.
About the author: Lynn Fitch is Mississippi State Treasurer and an executive board member of CSPN.