By Young Boozer, State Treasurer of Alabama
May 16, 2023
The high school graduating class of 2023 will soon be walking across the stage, accepting their hard-earned diplomas, and moving on to what is next in their lives. Along with this much-anticipated ceremony comes graduation gifts, parties and anticipation of the future.
If you need to give a graduation gift, you may think of some of the more common gifts given yearly – money and gift cards, dorm room essentials, electronics such as air pods and laptops, or a personalized gift. This year, why not consider a gift into a college savings plan, also known as a 529 plan?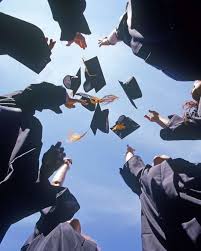 If the student already has a 529 account, it is easy to contribute to the account. Many plans have gifting links on their websites that can be contributed directly. You can also mail in the funds to the plan. If your state offers a state tax deduction on contributions into a 529 account, you can deduct the contribution from your state income taxes. Furthermore, withdrawals for qualified education expenses are tax-free.
If you are the parent or loved one of a student, it's never too late to open a 529 account for their education. You can open an account anytime, even after they have enrolled in their school of choice. 529 Plans have diverse options for the invested monies, including FDIC options if you are concerned about principal preservation.
Funds in a 529 Plan can be used for many things, such as tuition, room and board, books, and computers. They can be used at four-year institutions, community colleges, trade and technical schools, and for apprenticeships. These accounts' broad flexibility would make a great gift for any graduate this year.
Congratulations to the class of 2023! "An investment in knowledge always pays the best interest."
—Benjamin Franklin
About the author: