By Patricia Roberts, CSPN Corporate Affiliate Chair and Betty Lochner, CSPN Past Chair
October 3, 2016
As we bid farewell to National College Savings Month and the recent 20th anniversary of the passage of Section 529, we have been reflecting on how much has changed in the college savings world.
The past 20 years have provided no shortage of challenges for families trying to save for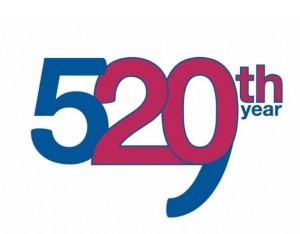 college. In addition to periods of economic uncertainty, we've seen a steady rise in the cost of higher education (at a pace twice the rate of general inflation) and an alarming increase in student loan debt (to the current average of $31,172 per student and totaling $1.3 trillion nationwide). Despite these challenges, we've also seen tremendous efforts to help families get started and stay the course.
Options, Assets and Accounts on the Rise
We began with just a handful of plans and now 49 states and the District of Columbia all have at least one 529 plan. Just recently, CSPN released its mid-year report noting a continued rise in the value of 529 plan savings since 1996.  Families have invested $266.2 billion (as of June 30, 2016) and the number of accounts established for future students, now at 12.7 million, has seen steady growth as well.
Innovations make it Easier to Save
States have worked tirelessly with their partners to improve online access and contribution and distribution processes, and have made great strides in providing easy to understand information about investment options. Contributing to and distributing from most 529 plans is now as easy as shopping online! Enhanced community outreach and customer service processes have made it easy to get the valuable information needed to start and continue saving.
Gift Giving Tools Help Too
Some 529 plans have developed gifting tools that enable account owners to easily invite friends and family to contribute to an established account. Innovative independent tools are going a step further. With the click of a button online or the purchase of an in-store gift card, you can give gifts to be deposited into a recipient's 529 plan.
For example, this past weekend, one of us forgot to pick up a gift for the 2nd birthday of a great niece 1,000 miles away. In under two minutes, an electronic gift card was purchased and a personalized birthday greeting was attached and sent. The child's parents were thrilled to receive the electronic card for deposit into her 529 college savings account.
Raising Awareness
As CSPN continues its passionate efforts to educate as many families as possible about the value of planning ahead, the media has grown in its interest and understanding. As a recent example, parenting programs with broad national audiences like Sirius Radio's "The Moms" have tapped into CSPN's expertise to shed light on 529s.
Changing Lives
Research suggests that with even small amount of dedicated savings for higher education, low and moderate income children are three times more likely to attend college and four times more likely to complete college. Early evidence indicates that the establishment of accounts can lead to aspirational changes, increased academic expectations and improved social/emotional development.  Attaining higher education can lead to positive outcomes for the entire family and for generations to come.
It's Working!
Over the past 20 years, millions of students have had the benefit of 529 savings accounts established to help fund their higher education dreams. Some have already completed their degrees and are in a healthier financial position than they otherwise would have.
It's been a wild and rewarding journey raising awareness about 529 plans and helping families of all types save for college. The biggest reward is knowing the dramatic difference these plans make and will continue to make in the quality of our children's and grandchildren's lives for years to come. Check out some real live stories here.
About the Authors:
Patricia Roberts has been a part of the 529 industry for over 17 years, serving as an attorney, product manager, state relationship manager, and currently, as chair of the CSPN Corporate Affiliate Committee.
Betty Lochner has been the Director of Washington State's Guaranteed Education Tuition (GET) program for over 16 years. She is the past Chair of CSPN and currently serves on the Communications and Media Relations committees.