By: Betty Lochner
Chair of the College Savings Plans Network & Director of Washington's Guaranteed Education Tuition (GET) Program
Sept. 9, 2014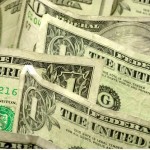 Education is the key to unlocking the door to opportunity. Throughout the past several years, new research continues to provide supportive evidence that a college degree not only increases the economic earning power of both individuals and our national economy, but it is also proven to contribute to improved health, homeownership, voting rates, community volunteerism and other social benefits.  While there is no doubt the cost of a college education has increased dramatically in the past two decades, Americans continue to display their growing value of a college degree by saving more of their hard-earned dollars for the future higher education expenses of their children.

A recent study by Georgetown University's Center on Education and the workforce reported that by 2020, more than 65% of new jobs in our country will require a college education. This focus on a more skilled workforce is creating a competitive job market today; while providing parents of young children a view into the future. This upsurge in the level of importance of a college degree will play a critical role in their kids' abilities to find meaningful, fulfilling and financially supportive careers
In our 2014 mid-year 529 report that we released today, you'll find aggregated data of 529 plans collected from 107 savings and prepaid tuition plans.  529 college savings plans are currently offered by 49 states and the District of Columbia
Findings from the report demonstrate that total assets and total number of open accounts have reached new record levels of more than $244 billion and 11.83 million, respectively. We believe this is convincing evidence that 529 plans continue to be one of the most compelling ways for families of all income levels to plan ahead, save for college, and reduce their reliance on student loans, which reached an all-time high of $1.2 trillion this past year.
Since the beginning of the great recession in 2008, national assets under management in 529 plans have more than doubled and the average account size has grown from $10,690 in 2008 to $20,660 at the end of the second quarter of this fiscal year. As the economy has faced incredible challenges, Americans have shown their resolve and commitment to education so that college is not just a dream for their children but rather a reality.
Ultimately, our goal as a national organization is to switch the personal finance of higher education from a debt-driven model to a savings-driven model. We can offer Americans the incentives, tools and resources to help them save, make wise investment decisions and to make it as easy as possible to make regular contributions to their accounts in order for their children to continue to grow and prosper.
About the Author:
Betty Lochner is the Director of Washington's Guaranteed Education Tuition (GET) program. Under her leadership, the GET program has grown from 7,900 to over 153,000 accounts, with a fund valued at over $2.55 billion. Washington is unique in that their only 529 plan offered is a prepaid tuition plan. Lochner currently serves as Chair of the College Savings Plans Network (CSPN).