By Emily Bjornberg, Director of Financial Education, Office of Connecticut State Treasurer Denise L. Nappier
October 26, 2016
Academic studies have shown that a child with a college savings account is three times as likely to enroll in college and almost five times as likely to graduate (Elliot & Nam, 2011). Some states help families begin saving from the earliest possible moment – the birth of a new baby – by offering an incentive for their newest citizens. These include Connecticut, Maine, Rhode Island and West Virginia.
For example, the Connecticut Higher Education Trust (CHET), through CHET Baby Scholars, grants a $100 seed investment to any Connecticut family that opens up a CHET 529 account before their child turns one-year old, or within a year of adoption. In addition, if the family is able to add $150 of their own money into their 529 account before their child turns 4, the state will match that $150 for a total investment of $250 per child.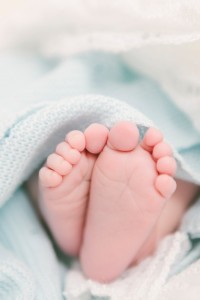 Many moms and dads recognize the need to save for a child's future education costs as early as birth. Parents of 7,500 newborns in Connecticut requested information about CHET Baby Scholars before they left the hospital, thanks to a selection box on the state birth certificate application.
Modest initial deposits, like $100 per baby in the CHET program, can grow significantly with continued contributions by parents, grandparents and other loved ones. The investment of just under $1 million for the 4,100 CHET Baby Scholars accounts is now valued at close to $15 million after a little more than two years.
If you're expecting or adopting soon, check with your state's 529 plan to see if they offer incentive or matching programs and take advantage to maximize your savings potential.
Also remember that you can begin saving in a 529 plan account before your child is born to get a head start on higher education. Simply list yourself as the beneficiary, then change the beneficiary once baby has a Social Security number.
Saving for higher education can set your child on the road to a secure future. And the earlier you start, the more time you can grow your savings and your loved one's dreams. Find a 529 plan using CSPN's comparison tool and begin today.
About the Author: Connecticut State Treasurer Denise L. Nappier is Trustee of CHET. Emily Bjornberg, Director of Financial Education in the Policy Unit at the Office of the Treasurer, oversees CHET on behalf of Treasurer Nappier.