By Tim Gorrell, Executive Director of Ohio Tuition Trust Authority
November 7, 2022
In the military, you learn the importance of making a plan. In everything you do, there is a deliberate process to take the available resources and apply them for the best course of action. The same is true when you make a plan with your family's financial resources to save for education after high school.
I joined the U.S. Army after I graduated from the University of Akron. My first assignment was to a Field Artillery unit in Germany, where I met my wife. After additional schooling with advanced courses for Field Artillery officers, I commanded a basic training unit. Later, my Army career took my family to Fort Sill, Okla., the West Point Prep School, and the University of Akron. Other assignments included commanding a Base Support Battalion in Germany, serving as Chief of Staff to the Commander of the U.S. Third Army in Kuwait, and as the Military Assistant/Senior Advisor to the Assistant Secretary of the Army for Installations and Environment at the Pentagon. My service literally took my family around the globe.
My wife and I made a plan early in our marriage for our family's financial resources. As a military family, we didn't know where we would end up but saving as much as possible for each of our daughters' higher education was a priority. Our goal was to pay for much of an in-state educational experience as we could. With our plan set, we were disciplined, constantly and purposefully saved for our family's higher education—no matter where in the world we were currently living.
For my own continuing education, I took advantage of the Veterans' Educational Assistance Program (VEAP), where the military would match a portion of the funds I set aside. With it and the Army's tuition assistance program, I earned master's degrees in history from the University of Monmouth and the U.S. I was also fortunate enough to receive a degree in Strategic Studies from the Army War College.
Later, the Post-9/11 GI Bill went into effect, offering great education benefits for those who served. Administered by the U.S. Department of Veterans Affairs, this federal assistance includes 36 months of education benefits: full in-state public school tuition and fees, monthly housing allowance, and an annual books and supplies stipend. Suppose the military member or veteran chooses not to use these benefits for their education. In that case, they can transfer their unused GI bill benefits to their dependents—spouses and children to pay for their college or vocational training.
This is what my family opted to do. Along with the higher education savings we set aside through my military career, we used Post-9/11 GI Bill to support my daughters' higher education. Knowing that these benefits were not a blank check, my family discussed our daughter's college plans and how the GI Bill would supplement their college savings. As we had planned to pay for four years of in-state education, these newfound savings complemented our resources and abundantly covered their college costs.
529 plans work with Post-9/11 GI Bill benefits
When we started saving for our daughters' higher education, 529s weren't available, but I wish they were. 529 plans are specialized higher education savings accounts that offer tax-free earnings and tax-free withdrawals. Some states offer state income tax deductions or credits for 529 contributions. You can search to see what additional benefits your home state offers when you save for college in a 529 account.
If you split your Post-9/11 GI Bill benefits among your children, then a 529 plan can help cover the remaining qualified higher education expenses associated with attending a two-year or four-year college, trade or vocational school, apprenticeship, or certificate program.
A 529 plan perfectly complements the benefits of the Post-9/11 GI Bill. To learn more about 529 college savings plans, visit CollegeSavings.org. Visit VA.gov for more information about the GI Bill education benefits and many other services and benefits available to military personnel and their families.
On this Veterans Day, let's remember all who have served for our country's greater good and also remember that our freedoms would not be possible without their willingness to answer that call to duty.
About the author: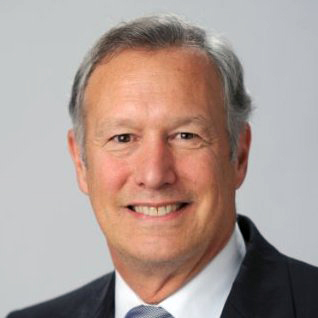 Tim Gorrell is the executive director of Ohio Tuition Trust Authority. Previously, he served as the director of the Ohio Department of Veteran Services. Col. Gorrell, who retired from the U.S. Army after serving 31 years, is a highly awarded and decorated military leader.For 33 years, Ohio Tuition Trust Authority has sponsored and administered Ohio's 529 College Savings Program, CollegeAdvantage. Ohio's 529 Plan oversees more than 680,000 accounts and over $13.39 billion in assets as of September 30, 2022. Visit CollegeAdvantage.com or call 1-800-AFFORD-IT (233-6734) for more information.