By Tim Gorrell, Executive Director, Ohio Tuition Trust Authority
June 8, 2021
One of the most frequently asked questions about 529 plans is: "What happens to the 529 if my child receives a full ride?" While we certainly hope your child does earn that amazing academic or athletic achievement, research shows that the odds are not in their favor.
According to the National Collegiate Athletic Association (NCAA), around 2% of high school student-athletes receive some form of athletic scholarship at the Division I or II level. Even fewer student-athletes receive a full-ride scholarship. Most athletic scholarships only cover a portion of higher education expenses necessary to attend the school. Full-ride merit-based academic scholarships are just as rare as the athletic ones.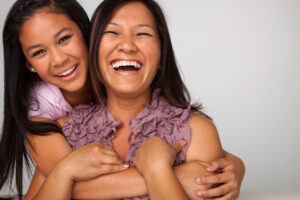 Even if full rides are rare, many families still use scholarships and grants to help cover higher education expenses in addition to their 529 plans. Sallie Mae's 2020 "How America Pays For College" report shows that 25% of higher education costs are covered by scholarships and grants.
Earning a big scholarship that covers a large portion of college costs is ideal, but consider another strategy: Apply for scholarships with smaller monetary awards. By earning a few of these, your student's scholarship totals can add up significantly to cover college, vocational, professional, or higher education costs. There can also be fewer applicants for these scholarships.
Summer Scholarship Search
If you want to stretch your 529 college savings as far as possible, use this summer to search for scholarships whether college is a couple of years away or if it's coming this fall. Scholarships are free money and do not have to be repaid, unlike loans.
Start your search by visiting Federal Student Aid, an office of the U.S. Department of Education. This federal agency administers the Free Application for Federal Student Aid (FAFSA), which determines how much federal financial aid your student will receive. The agency also offers guidance on scholarships, including other informational sources such as the free scholarship search tool from the U.S. Department of Labor.
A high school counselor is another good option. They have access to many scholastic resources and scholarship tools to point you and your student in the right direction. These counselors can also offer guidance on writing scholarship essays, and help your student prepare for scholarship interviews.
There are many free online scholarship sites like Sallie Mae and FastWeb. With them, your child can create a profile with their academic scores, community service and volunteering, and athletic and academic activities. Then they are matched with eligible scholarships. Sallie Mae offers the Paying For College Resource, which assembles free tools, videos, and checklists to keep you on track while preparing for your children's higher education. FinAid.org also created a list for the more unusual scholarships that are available.
Remember, you shouldn't have to pay to apply for a scholarship. If an organization asks for a fee or your credit card number, don't share that information with them—and look elsewhere.
Every child has a bright future. Every dollar saved now in a 529 plan is a dollar that doesn't have to be borrowed with a student loan later. Even small amounts now can add up to big amounts over time by saving regularly in a 529 plan.
About the Author
Tim Gorrell is the executive director of Ohio Tuition Trust Authority. For more than 30 years, Ohio Tuition Trust Authority has sponsored and administered Ohio's 529 Plan, CollegeAdvantage. Ohio's 529 Plan oversees more than 666,230 accounts and over $15.3 billion in assets under management as of March 31, 2021. Visit CollegeAdvantage.com or call 1-800-AFFORD-IT (233-6734) to learn more about The Plan That Can.