By Lauren Shipley, Product Owner, 529 Products at The Vanguard Group
October 27, 2020
With Halloween approaching, it is fitting to talk about scary things and fears. For many people, big financial goals can be scary and hard to quantify, and the uncertainty can lead to taking no action.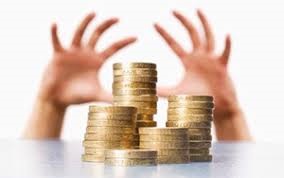 One specific scary topic, and a hard goal to quantify, is how much to save for higher education. There are a number of reasons why this is difficult: (1) many Americans have not had a strong foundation in financial empowerment; (2) in recent history the cost of higher education has grown at a higher pace than inflation; (3) increased discussions and legislation around free college; and (4) higher education in a remote learning environment.
The structure of goal setting for college becomes similar to one of the Algebra 2 math problems we are helping our kids with during virtual school; the key is breaking it down into simple concepts. The same goes for college savings. The first step is determining your personal savings goal. There is no complex algorithm needed to get to your final figure. The reality is any savings has value, and there is no one size fits all. Here are some questions to ask yourself as you set your goal:
What can you afford?
You may have child care or other expenses that spread your finances thin, so a $500 monthly savings goal could be unrealistic. However, using a portion of your commuter savings during extended remote working, might be where you start. Review your budget to identify a realistic goal.
How disciplined are you?
Saving takes work and discipline. Automatic investing make sense from helping with budgeting to building savings over time; and to supplement your automatic savings, consider birthday cash or work bonuses.
Can you crowd source?
Grandparents, aunts, uncles, and extended family may share in your desire to support your child's dreams. Many will welcome the opportunity to have an alternative gifting option beyond toys or video games.
Doing some self-reflection like answering the questions above or using a college savings planner can be the key in warding off the spell of our financial fears. An important thing to realize is any progress towards your savings goal can give you that winning feeling and a better chance for success.
The next step is determining what resources can help you reach your goal, and give you the best opportunity for success. 529 plans are a great option with their tax-deferred growth and potential state tax benefits. Learn the basics here and consider some additional features 529 plans offer:
Investment options that don't require a Ph.D.: 529 plans offer investment choices for every level of investor. Most 529 plans have investment choices that don't require you to be an expert in asset allocation and time horizons, and offer a simple approach to creating a broadly diversified portfolio to help meet your savings goals. Typical age-based options, designed specifically to invest for higher education, shift from stocks to bonds as your child gets older and closer to high school graduation. These portfolios lower your investment risk over time —putting asset allocation on auto-pilot.
Flexibility for the unknown: It is hard to predict the future, but 529 plans have flexibility to help with life's changes. Savings can be used across the country at a wide variety of eligible schools — including two-year colleges, four-year colleges, and trade and vocational schools. And if your student doesn't need the savings because of scholarships, military service or skipping higher education, you have options. You can stay invested in case they decide to attend school later, as there's no age limit on using the money. Or you can change the beneficiary to an eligible family member. Worst case, you can withdraw the money for other uses. (However, keep in mind here that there are tax implications if you withdraw the money for nonqualified expenses. You will want to check with your tax advisor for any specifics.)
There can be a lot of anxiety around savings; however, most parents would agree having a teenager instills much more fear. Families should always remember that savings is personal and any amount put aside can help their student or family avoid debt. Like any important goal, reducing the out-of-pocket cost of attending college just takes planning: start now, make savings a habit, and simplify your investment approach. Simple steps like these can help overcome your college savings fear, and give you the courage to take the sidewalk to Freddy Kreuger's house one step at a time.
About the Author
Lauren Shipley is currently is a Product Owner aligned to 529 products at The Vanguard Group. She also serves as a volunteer outside of her job responsibilities alongside 125 other dedicated Vanguard crew members who support My Classroom Economy, a FREE program that enables any educator to teach children grades K through 12 financial responsibility through fun, experiential learning.
For more information about any 529 college savings plan, contact the plan provider to obtain a program description, which includes investment objectives, risks, charges, expenses, and other information; read and consider it carefully before investing. If you are not a taxpayer of the state offering the plan, consider before investing whether your or the designated beneficiary's home state offers any state tax or other benefits that are only available for investments in such state's qualified tuition program. Vanguard Marketing Corporation serves as distributor for some 529 plans.